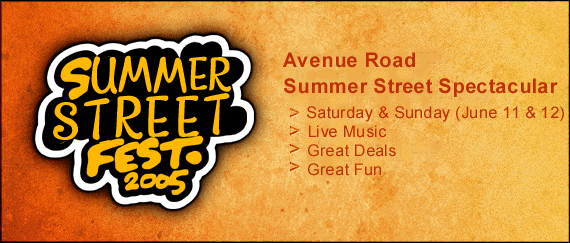 First up was local band "Sadie May Crash" featuring former Allegro student, Mike, on bass.
They were amazing! And, this band proved that true musicians don't need a van
to get to the gig. They live close by and hauled all their equipment in a wheel barrel!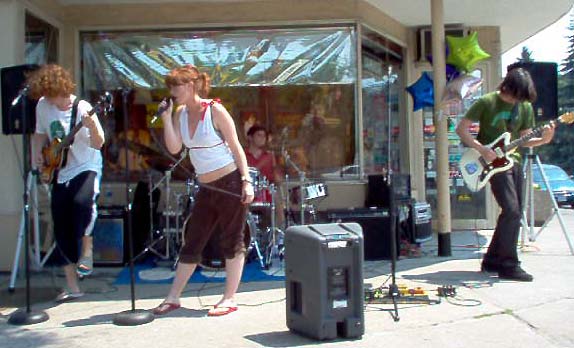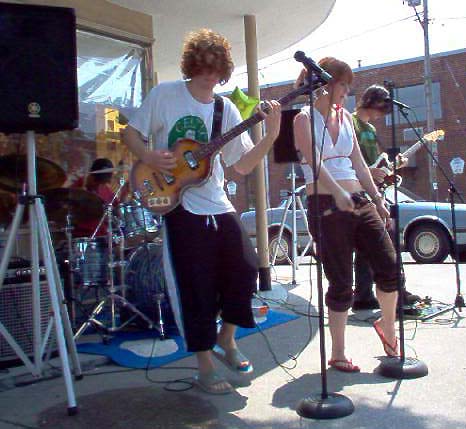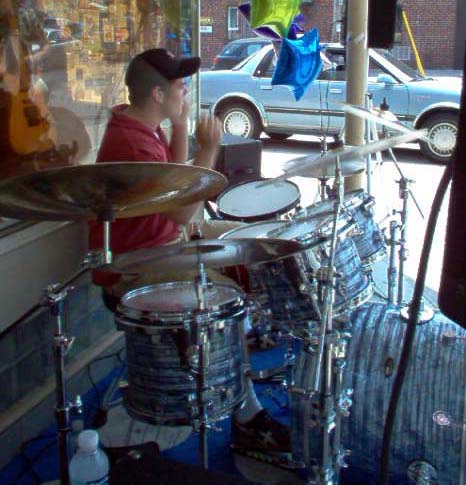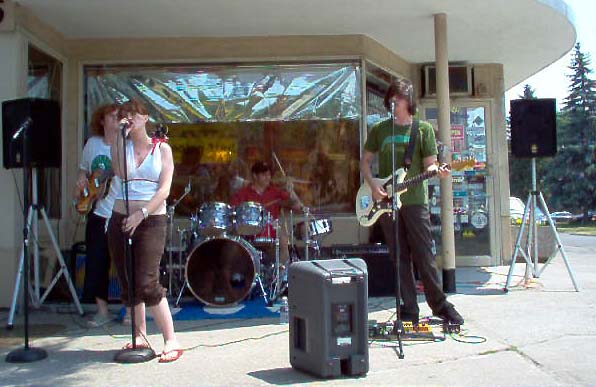 Jazz never sounded so sweet as when these guys played -- Allegro Music instructors Chad Paulson
on guitar and Dean Wales on drums, and prominent Toronto bass musician Lee Hutchison.
Look for performances by these pros in and around Toronto.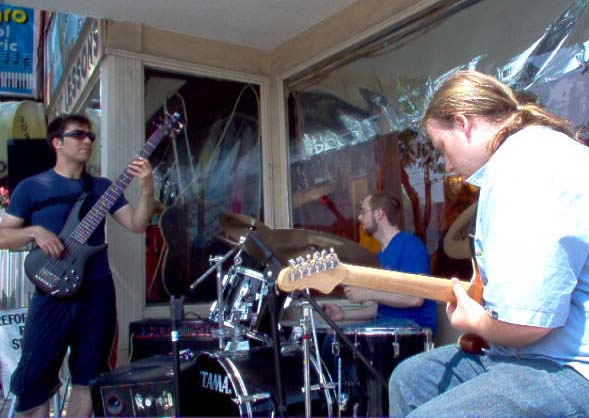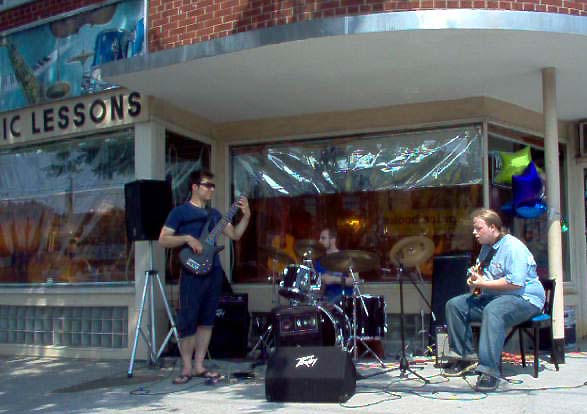 The "Idol Sods" kicked it up with an excellent performance of original songs. They wrote 'em. They played 'em. The "Idol Sods" are Jeff Bloom on bass, Allegro Music instructor Patrick Bailey on guitar,
and former Allegro student Howard Pasternack on drums.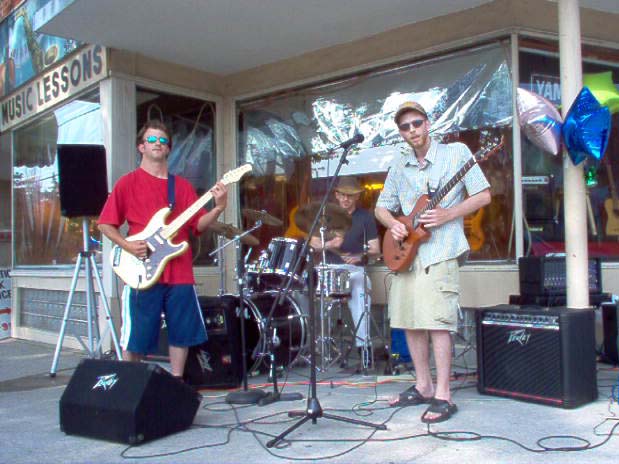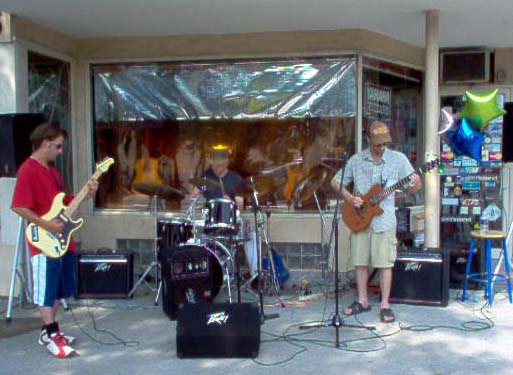 Finishing out the event in style was veteran guitarist and singer Randy Dawson,
who has played at gigs worldwide. His awesome performance included a killer version
of George Benson's "Masquerade."